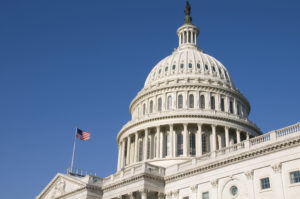 The House of Representatives recently passed the Save Local Business Act (H.R. 3441), which marks an important step in the campaign to reverse the Board's controversial loosening in Browning Ferris Industries of the long standing tests for determining whether two businesses are joint employers expansion and share bargaining obligations and liability for each other's actions.  The measure seeks to protect businesses with staffing, franchise and other contractual relationships from liability and union bargaining obligations for another business' workers unless one business exercises direct control over the employees of the other.
Browning Ferris Expanded Liability for Franchises and Contractors
As we have previously reported, the Board fashioned a new joint employer standard in its 2015 Browning Ferris decision, which expanded joint employer status to any entity that merely possesses, but does not actually exercise, direct or indirect control over the working conditions of another business' employees.   Browning Ferris jettisoned decades of Board precedent, which formerly required putative joint employers to not only possess the means to control terms and conditions of employment, but to also exercise that control in some meaningful way.  This decision widely impacted franchises as well as businesses that utilize contractors or retain personnel employed by staffing or temporary employment agencies.  If found a joint employer, the business can be required to bargain with any union representing its contractors employees and found liable for any unfair labor practices it or the contractor commits.
Citing a statistic that more than 2.87 million workers are now employed through temporary employment agencies, the Board and labor unions hailed the decision as a critical refinement that better reflects the economic realities of the modern workplace given the rise of nontraditional employment arrangements and complex franchise and contractual relationships  in which two or more independent businesses often arguably co-determine working conditions.  Opponents, however, say the revised standard hurts small businesses and creates liability for employers who, in reality, have absolutely no actual influence over the other employer's employees' working conditions.  In just the short time since Browning-Ferris, some of these fears have ostensibly materialized as the Board has sanctioned mixed bargaining units comprised of "solely employed workers" and "jointly employed workers," and now requires separate businesses to bargain jointly over working conditions even though one or more of the businesses may have no actual influence or control over the working conditions of the other business' employees.
Next Steps For The Save Local Business Act
Although Browning-Ferris is currently on appeal before the United States Court of Appeals for the District of Columbia, the Save Local Business Act represents an attempt to forge a path forward by amending the Act itself to clarify who may be considered a joint employer.   The bill passed the House with a vote of 242-181, with eight Democrats voting in favor of the measure.  Republicans have been touting the bill as a bipartisan success, but the measure may have a difficult road ahead in the Senate.  A similar bill died in the Senate last year after it failed to garner enough support from Democrats.  There is a good chance that the Save Local Business Act will meet a similar fate if it fails to secure bipartisan support in the Senate, which it is not likely to receive.  That is because although Republicans would have the votes to pass the Act, if it reached the floor for a vote, they do not at this time have the 60 votes they would need to overcome an effort to filibuster by Senate Democrats.