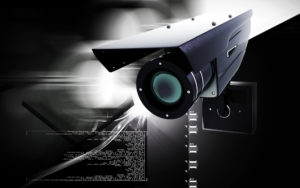 As we recently reported, Dish Network, LLC unwittingly fell into the trap of a stipulated record, which proved fatal to its defense of a confidentiality admonishment issued to a suspended employee. The stipulated record in Dish Network, LLC did not set forth any business justifications for the confidentiality admonishment – an indispensable element in proving the lawfulness of such orders. Dish Network endeavored to cure this deficiency in its post-hearing brief, but the Board rejected its belated effort, in part, because the stipulated record was silent on this issue. This case served as a reminder that employers should exercise extreme caution before submitting to a stipulated record and voluntarily curbing their ability to proffer contextual evidence at a hearing to justify its workplace rules.
The Majority in Mercedes-Benz U.S. International, Inc. Holds That an Employer Has the Right to Present Contextual Evidence at a Hearing Which Might Justify a Facially Overbroad Rule
In Mercedes-Benz U.S. International, Inc., the Board recently reaffirmed employers' rights to present contextual evidence at a hearing when defending workplace policies and rules. In this case, the General Counsel challenged Mercedes-Benz's rule banning cameras and video recording devices in its vehicle manufacturing plant without prior authorization. The General Counsel argued this rule was facially unlawful because it banned all recordings – with no exception for protected concerted activity – and filed a motion for summary judgment.
Mercedes-Benz defended the motion by arguing that it must be permitted to present contextual evidence at a hearing. Mercedes-Benz asserted that the rule not only furthers its legitimate business interests – including the protection of proprietary and confidential information, the maintenance of safety and production protocols and open communication – but, through "candid communication between employees and managers at daily meetings," employees also understood that the rule was not intended to curtail protected concerted activity. Without a hearing, Mercedes-Benz would be deprived of the opportunity to establish these crucial contextual details.
The majority, comprised of Chairman Philip A. Miscimarra and Member Lauren McFerran, agreed. In a rather terse footnote, the majority explained its reasoning:
In previous decisions implicating similar rules, the Board has permitted employers to adduce evidence regarding asserted business justifications and about whether the rules were communicated or applied in a manner that clearly conveyed an intent to permit protected activity. [Citations] Because the Respondent has raised similar arguments here, we give the Respondent the same opportunity to adduce evidence at a hearing.
The Dissent Argues That a Facially Overbroad Rule Obviates the Need for a Hearing
Member Mark Gaston Pearce dissented. Pearce argued that Mercedes-Benz's "weak" contextual argument did not warrant a hearing because "[t]he Board has consistently held that the mere maintenance of an overbroad rule such as the rule here tends to impermissibly chill employee expression." Pearce also dismissed Mercedes-Benz's purported justifications. First, Pearce explained that Mercedes-Benz's "asserted business interests are inadequate because the rule…is not tailored to address only those concerns and to exclude Section 7 activity." Second, Pearce attacked Mercedes-Benz's proffering of its "open communications" to employees which purportedly conveyed that the rule did not preclude protected activity.
[Mercedes-Benz] argues only that it discussed unspecific business management issues with employees at the daily meetings. It does not assert that it instructed any – let alone all – employees that they could engage in protected recording in spite of the rule, as would be required to effective clarify the rule's scope.
Help to Employers Asserting Their Rights to Defend Their Workplace Rules
The General Counsel often leverages the threat of a summary judgment motion to pressure employers into stipulating to the facts of a case challenging its workplace rules. Employers should avoid submitting to this pressure and voluntarily relinquishing their right to present an evidence-based, full defense. This decision gives employers a useful tool when asserting its right to present a full and comprehensive defense in the face of such pressure from the General Counsel.