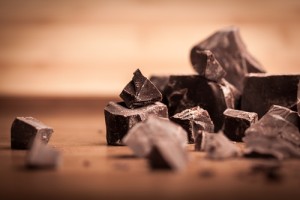 The recent decision by the National Labor Relations Board ("NLRB" or the "Board") in Blommer Chocolate Company of California (PDF) addresses one of the issues left open in the wake of the Board's earlier ruling in Purple Communications, Inc. – namely, the extent to which an employer may regulate the content of its employees' emails sent over the workplace email system.  In Purple Communications, the Board concluded that an employee who is permitted to use the employer's email system for non-work purposes is presumptively permitted to use that email system (during non-work time) to communicate with others about union-related issues.  While the Board did preserve an employer's right to monitor its email system for "legitimate management reasons," such as ensuring productivity or preventing harassment, it did not expressly define the contours of an employer's ability to regulate the content of employees' emails sent over the workplace email system.
In Blommer Chocolate Company of California, the Board addressed this very issue, and concluded that a work rule that allowed employees to use their work computers for personal reasons but prohibited them from expressing any personal opinions in their emails was impermissibly overboard.  The Board further concluded that this objectionable work rule (along with two others) interfered with a representation election, and directed that a second election take place.
Given the somewhat extreme nature of the work rule at issue in Blommer, the Board did not engage in much analysis before finding it overbroad.  Nonetheless, this decision demonstrates the Board's willingness to review (and potentially invalidate) employers' attempts to regulate or control the content of emails exchanged over the workplace email system.  It remains to be seen whether the Board will scrutinize an employer's email usage rules in the same way that it has reviewed corporate social media policies in the last few years.  For example, will a work rule prohibiting an employee from using profanity in emails sent over the workplace email system be found to unlawfully restrict employees' statutorily protected communication rights?  Indeed, as the Board and Second Circuit have recently made clear, employees' Facebook and social media activity does not lose its protected status merely because it contains profanity.  Similarly, would work rules that attempt to regulate employees' tone over email, or instruct employees to remain mindful that their communications reflect on their employer's image withstand Board scrutiny?
As this area of the law continues to develop, employers should review their existing policies and practices regarding their employees' use of the workplace email system, and give particular consideration to any policies or practices that restrict, regulate, or otherwise limit the content of employees' emails.