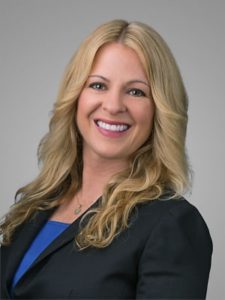 Following on the heels first of the U.S. Supreme Court's January 13, 2017 announcement that it granted certiorari in NLRB v. Murphy Oil USA, along with Epic Systems Corp. v. Lewis (7th Circuit) and Ernst & Young, et al. v. Morris (9th Cir.), and then of President Trump's January 26, 2017 appointment of Philip A. Miscimarra as Acting Chair of the National Labor Relations Board ("NLRB" or "Board"), there is yet another new development in the ongoing fight over the NLRB's challenge of class action waivers in arbitration agreements.
Acting swiftly, on January 26, 2017, the same day that Miscimarra was appointed, the NLRB's Office of the General Counsel ("General Counsel"), Division of Operations-Management, distributed to all NLRB Regional Directors, nationwide, Memorandum OM 17-11 ("Memo OM 17-11" or "Memo"), which provides guidance to Regions handling pending cases involving employment arbitration agreements prohibited by Murphy Oil, essentially protecting all active cases under the former Obama administration's NLRB.
While citing to commitment to "judicial economy and avoiding undue litigation" while awaiting the Supreme Court's review as the reason for the guidance Memo, the Memo effectively ensures active cases remain subject to the Obama-appointed General Counsel's militant opposition to such arbitration agreements under its holding in Murphy Oil—before President Trump's appointees take control.
Memo OM 17-11 provides specific guidance to Regional Directors regarding the handling of the varying scenarios relating to such agreements under Murphy Oil.  For instance, in cases where the Regions find merit that an employer is either maintaining and/or enforcing an arbitration agreement prohibited by Murphy Oil, the General Counsel in Memo OM 17-11 directs Regions to propose the parties enter into settlement agreements conditioned on the NLRB prevailing before the Supreme Court.
Perhaps most interesting is the broad phrasing used in Memo OM 17-11; it carefully avoids narrowing the issue taken under review by the Supreme Court as being "whether arbitration agreements that bar employees from pursuing work-related claims on a collective or class basis in any forum violates Section 8(a)(1) of the Act." Glaringly absent from the issue is the hot topic term mandatory, which instead appears solely in a sentence toward the Memo's end, which states:  "In situations involving opt in/opt out clauses in mandatory arbitration agreements or where it is argued that some other feature of these agreements renders them distinguishable from Murphy Oil, Regions are directed to hold such cases in abeyance."
On whole, Memo OM 17-11 provides hope for employers. The General Counsel's Office has, for the moment, temporarily plugged the holes in the Obama Administration Board's reasoning for its Murphy Oil holding.  But it reveals that the General Counsel is aware that there are, indeed, holes worth questioning.
Tags:
class action waivers
,
collective or class basis in any forum
,
D.R. Horton
,
Epic Syste
,
General Counsel Memorandum OM 17-11
,
Kat Paterno
,
mandatory arbitration agreements
,
Murphy Oil
,
National Labor Relations Board
,
NLRB v. Murphy Oil USA
,
opt in
,
opt out
,
Philip A. Miscimarra
,
Section 8(a)(1)
,
Supreme Court