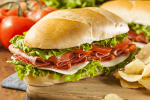 This past week, Doctor's Associates Inc., which is the owner and franchisor for the Subway sandwich restaurant chain entered into a Voluntary Agreement (the "Agreement") with the US Department of Labor's (DOL) Wage and Hour Division "as part of [Subway's] broader efforts to make its franchised restaurants and overall business operations socially responsible," and as part of Subway's "effort to promote and achieve compliance with labor standards to protect and enhance the welfare" of Subway's own workforce and that of its franchisees.
While the Agreement appears intended to help reduce the number of wage and hour law claims arising at both Subway's company owned stores and those operated by its franchisee across the country, the Agreement appears to add further support to efforts by unions, plaintiffs' lawyers and other federal and state agencies such as the National Labor Relations Board (NLRB or Board), DOL's own Occupational Safety and Health Administration (OSHA) and the EEOC to treat franchisors as joint employers with their franchisees.
What Is in the Agreement?
While on its face this may sound like a good idea and one that should not be controversial, in reality by entering into this Agreement, which among other things commits Subway to working with both the DOL and Subway's franchisees, to develop and disseminate wage and hour compliance assistance materials and to work directly with the DOL to "explore ways to use technology to support franchisee compliance, such as building alerts into a payroll and scheduling platform that SUBWAY offers as a service to its franchisees," and although the Agreement is notable for its silence on the question of whether the DOL considers Subway to be a joint employer with its franchisees, the Agreement is likely to be cited, by unions, plaintiffs' lawyers and other government agencies such as the NLRB as evidence of the fact that Subway as franchisor possesses the ability, whether exercised or not, to directly or indirectly affect the terms and conditions of employment of its franchisees' employees, and as such should be found to be a joint employer with them.
Notably, while the Agreement does not specifically address the exercise of any such authority on a day to day basis, it does suggest an ongoing monitoring, investigation and compliance role in franchisee operations and employment practices by Subway and a commitment by Subway as franchisor to take action and provide data to the DOL concerning Fair Labor Standards Act compliance.  In the past, courts have in reliance on similar factors held that a franchisor could be liable with its franchisees for overtime, minimum wage and similar wage and hour violations.
Of particular interest to many will be the final section of the Agreement, titled "Emphasizing consequences for FLSA noncompliance."  This section not only notes that "SUBWAY requires franchisees to comply with all applicable laws, including the FLSA, as part of its franchise agreement," but also what action it may take where it finds a franchisee has a "history of FLSA violations":
SUBWAY may exercise its business judgment to terminate an existing franchise, deny a franchisee the opportunity to purchase additional franchises, or otherwise discipline a franchisee based on a franchisee's history of FLSA violations.
Will Subway's "Voluntary Agreement" with the DOL Have Any Impact Beyond Wage and Hour Matters?
As we approach the one year anniversary of the NLRB's decision in Browning Ferris Industries, it is abundantly clear that not only the Board itself but unions and others seeking to represent and act on behalf of employees are continuing to push the boundaries and expand the application of Browning Ferris.  In fact the Board has been asked to find that policies and standards such as those evidencing a business's commitment to "socially responsible" employment practices, the very phrase used in the Subway-DOL Agreement, should be evidence of indirect control sufficient to support a finding of a joint employer relationship between a business and its suppliers.
Moreover, the NLRB and unions such as UNITE HERE and the Service Employees International Union continue to aggressively pursue their argument that the terms of a franchise agreement and a franchisor's efforts to ensure that its franchisees, who conduct business under its brand, can also be sufficient to support a finding of joint employer status.  No doubt they will also point to the Subway Agreement with the DOL as also being evidence of such direct or indirect control affecting franchisees' employees' terms and conditions.
What Should Employers Do Now?
Employers are well advised to review the full range of their operations and personnel decisions, including their use of contingent and temporaries and personnel supplied by temporary and other staffing agencies to assess their vulnerability to such action and to determine what steps they make take to better position themselves for the challenges that are surely coming.
Equally critical employers should carefully evaluate their relationships with suppliers, licensees, and others they do business with to ensure that their relationships, and the agreements, both written and verbal, governing those relationships do not create additional and avoidable risks.